3 questions to ask when considering an EDI solution (from a retail IT perspective)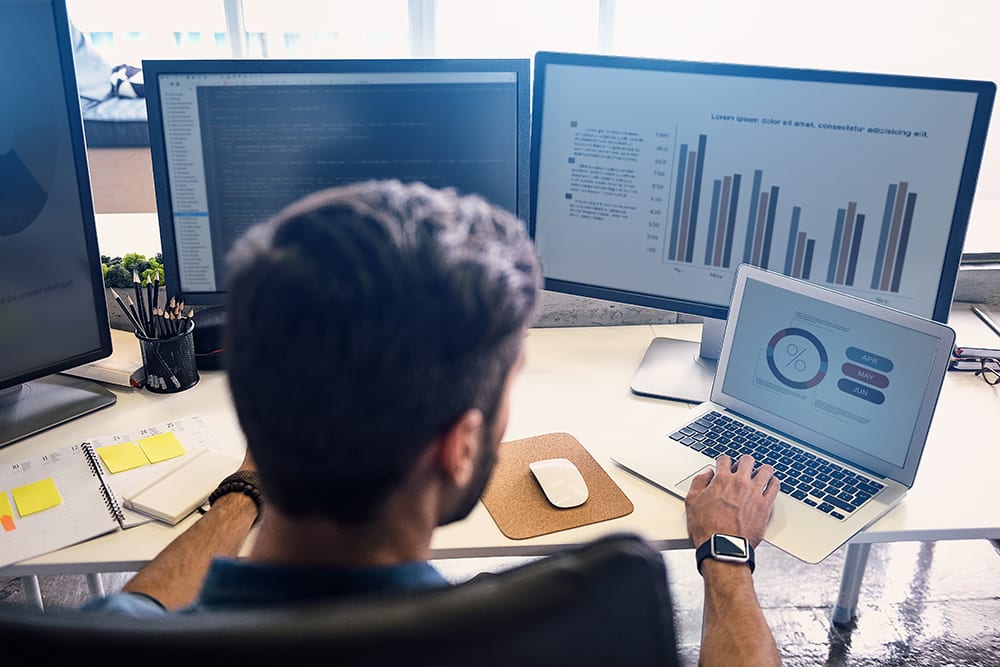 Over the years, a glut of new system integration platforms has emerged in the retail IT marketplace. They all seem to promise the same thing: a transformation in the way they deliver product support and information to their customers.
This often means spending excessive amounts of money in an attempt to integrate dispersed IT business systems to support omnichannel ambitions, or alternatively, integrating systems that don't play well with existing EDI systems or legacy systems of record.
Ultimately, what results is a software solution that doesn't scale with the user's supply chain workflows or their customers.
EDI services aren't always an "apples-to-apples" proposition
One EDI solution might be able to handle larger order volume spikes better than another. Some solutions may be able to process a wider variety of EDI documents, while others are more limited in their transaction capabilities.
Ensuring that your current EDI system allows you to offload many operational and technical details that are part of managing an EDI function, and support your business for years to come, is critical.
If you're considering your options, here are some questions to ask when evaluating providers.
Is EDI a core competency within your IT team?
If EDI is not a core competency, consider working with a full-service EDI provider that helps you achieve system integration through EDI to get all of your processes working together and exchanging data––bypassing manual transfer from one system to another.
Full-service EDI providers act as your retail information technology team, optimizing and operating the technology on your behalf.
In short, this means streamlining your entire retail IT operation by pulling in and automatically sharing EDI data between any business system you currently have in place, e.g. ERP, IMS/OMS, WMS, or other without the need for manually reentering data.
Does your EDI solution integrate with any system?
Is your data transfer automatic and in real-time, every time? With a full-service EDI solution, you can integrate with all your related business systems. This enables you to quickly and easily share information, identify trends, and lower operational costs associated with having separate data silos.
This assures that whenever you look up information in your EDI solution, it's accurate and up-to-date––freeing up you and your team to focus on more critical workstreams. 
Do you get a continuum of support with your present solution?
A full-service provider has expertise in the business processes and rules of your trading partners and directs changes from them on your behalf, including but not limited to:
End-to-end solution design and implementation
Trading partner setup and testing
Proactive monitoring and analysis
Design and configuration also fall under the umbrella of full-service EDI support, designing your solution based on your unique requirements and the requirements of your trading partners.
If there are issues or disputes with your EDI connectivity a full-service provider also takes on all aspects of trading partner communication. This includes managing connectivity, setup, requirements and support efforts on your behalf.
Take back your time for more ambitious IT priorities
When you're not on the hook for managing your company's EDI solution, you can focus your time on tasks such as reviewing end-to-end data exchange, live data flow, and error management. A full-service solution provides all of that, plus ongoing real-time expert support and training resources.
Review what systems you have, what capabilities you need, then evaluate against the available providers using the above criteria. If you are unhappy with your existing EDI setup. Consider consolidating EDI services with a provider and solution that works for your business.
SPS Commerce can help you achieve successful integration with all the business systems you work with and take EDI off of your plate. Our pre-built solutions integrate with more than 100 accounting, ERP, WMS and TMS systems.
It's easy to add more EDI connections as your business grows
If you utilize a different retail IT EDI software provider that's not on the list, we'll build it for you, so you can integrate with any other software packages needed to run your operation.
If you're considering consolidating or updating your EDI services, consider SPS Commerce to handle all of your EDI needs. Download our white paper or contact an SPS representative for service EDI.
Evaluating Your EDI options: 7 Building Blocks of Full-Service EDI
Get insights on choosing the right EDI solution for your business and the seven components vital for truly full-service EDI.
GET THE WHITE PAPER

Latest posts by SPS Commerce Blog Team
(see all)
Evaluating Your EDI options: 7 Building Blocks of Full-Service EDI
Get insights on choosing the right EDI solution for your business and the seven components vital for truly full-service EDI.
GET WEEKLY UPDATES DELIVERED TO YOUR INBOX.
Subscribe to our blog to receive retail and supply chain news, valuable resources, expert tips and more.