Rise of the Marketplace: Holiday shopping season
Halloween is here and we're just a few weeks from the "official" start of the holiday shopping season, so not only are retailers rushing around and putting the final touches on their holiday displays, and suppliers are fulfilling last minute shipments for their retail partners, but the online marketplaces like Amazon Marketplace and Overstock.com are getting their own houses in order.
Expansion of online marketplaces
As online shopping grows year over year, the marketplace will continue to grow in popularity as well. They make it easy for consumers to get what they want, to comparison shop on price, features, color, get gifts shipped directly without having to beat the crowds at retail stores or fight parking.
To try to capture back some of the marketshare, some major retailers are creating their own marketplaces. Amazon Marketplace is probably one that comes to mind, but Walmart Marketplace has been rolled out and part of the Toys R Us comeback strategy seems to include a toy marketplace.
Other marketplaces like Etsy.com, an artists' marketplace of unique creations and art, are gaining in popularity, since handmade gifts are more meaningful than a shirt and more people are interested in one-of-a-kind and unique gifts.
Though Google has proven to be less reliable in the past when it comes to online shopping and finding items available in local stores, it seems to be making a new effort at competing with Amazon. The new Google Express alliance between the search engine and major retailers like Walmart, Costco, Target and Walgreens is a new style of collective marketplace that could suck attention away from Amazon. It will be interesting to see how this alliance performs and develops over time, and if there will be a shift in consumer behavior this holiday shopping season.
Evolution of marketplaces
As more people discover online holiday shopping, retailers starting to take advantage of the Amazon Marketplace, where retailers and suppliers are able to offer their products in Amazon's already-popular system. These marketplaces provide their own order processing with different options for fulfillment, so smaller retailers and suppliers can make more sales without investing in their own expensive and complex e-commerce system.
Marketplaces are a great place for suppliers testing out viability of new products, or new suppliers with new products who want to prove their value to bigger retailers. Not only can they handle their own fulfillment, which helps retailers find new drop-ship capable suppliers, but suppliers are able to make bigger margins by selling their products at retail prices.
Further, participating in different marketplaces puts your products in front of more people who might not otherwise see them. That's especially important for the holiday shopping season — you can use the months leading up to the season as a form of advertising. Additionally, typically marketplaces offer some sort of internal promotion as well, such as when suggesting other items consumers might be interested in.
If you'd like to learn more about how to use Amazon Marketplace and other retail marketplaces to boost your back-to-school shopping sales, SPS Commerce can help you. Please visit our website for more information, or contact one of our retail solution professionals.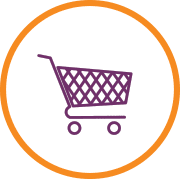 Connect to Amazon Marketplace or a marketplace you choose.
Marketplaces are great for both retailers and vendors to sell products directly to customers.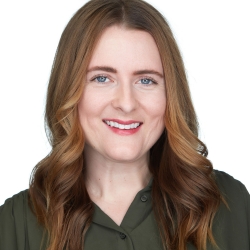 Latest posts by Megan Brang
(see all)