Maximize capabilities with QuickBooks EDI Integration
At some point in your business's evolution, manual processes are going to get in the way of your ability to grow and scale your operations Let's say you're a small to a mid-sized supplier or a retailer who currently uses QuickBooks as your ERP solution. You've decided that this is the year to expand/enhance your current system, which is excellent, but there are a few additional considerations you may want to think about before you commit to making the leap –– including the value of a QuickBooks EDI integration.
Your individual accounting needs are unique, so it can be a challenge (if not impossible) to find a solution that checks off all your "must-have" functionality boxes. Integration of EDI at the same time you implement other changes to your ERP allows you to weave automation into your processes.
For this blog, we will examine how to approach the dual integration of Fulfillment (EDI) for QuickBooks. Here's how to begin.
Start with an audit of your existing capabilities.
Your ERP solution will need to be able to scale and change as your company grows, so answer four primary questions first:
How well is your current QuickBooks solution working for you now?
What are your current process pain points?
What are your process/system must-haves vs. the nice-to-haves?
Where do you want to be in 12, 18 or 24 months, even 5-10 years down the road?
Taking these steps at the beginning of your process will give you a good idea of what you'll need immediately and into the future as your business grows.
Make a list of all your necessary trading requirements.
Imagine not being able to send accurate invoices (based on what shipped), or, create a packing slip because you missed one or two areas of trading partner compliance by doing this task manually?
Unless you want to continue spending hours reconciling invoices, finding and confirming purchase orders, advance ship notices (ASN), etc., you're going to need an EDI solution that is purpose-built for QuickBooks.
SPS Commerce Fulfillment EDI for Intuit QuickBooks is a system extension to your existing QuickBooks instance, expanding the capabilities of your system to make it more robust and automated.
Are you encountering challenges with custom data and compliance?
Using SPS Commerce EDI for QuickBooks means you can automatically map EDI data to practically every possible IMS, OMS, and WMS. Simply connect your system into ours (or we can map to yours), and you can instantly exchange data with all of your trading partners.
Easily scale and reduce errors, staffing costs, and order processing time.
Automation means your customer order entry and document exchange shifts from several manual steps to a single 'click' and the ability to manage disruptions by exception and streamline your order to cash process.
Enhance your QuickBooks capabilities. Information continually changes when you are adding new items to your system or selling new items to an existing customer. EDI for QuickBooks can increase your overall productivity and decreases costs, allowing you to scale your business quickly and painlessly.
Ready to take the next step with Intuit QuickBooks EDI integration?
EDI integration for QuickBooks means all of the manual tasks you are currently doing by hand are automated, easily managed, and in-sync with your system.
To learn more about how SPS Commerce can help you select or expand your QuickBooks solution, and make sure it integrates with our EDI platform and fulfillment solution, please ask to speak with one of our SPS retail and supply chain experts.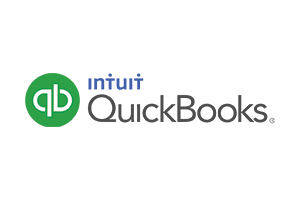 Related Content:
Ready to automate your business like Twin Cups? SPS Commerce offers full-service solutions for QuickBooks and more.
Learn about EDI for QuickBooks.

Latest posts by SPS Commerce Blog Team
(see all)