SPS IN>Events19: Connections & conversations for small business entrepreneurs
SPS IN>Events19 focuses on creating conversations that connect successful retail, e-commerce leaders, and our retail technology experts, with small business entrepreneurs. Kicked off earlier this year, we've held these networking events in a variety of cities, sharing best practices, advice, and guidance to small business owners facing common growth challenges.
This past August, SPS Commerce hosted IN>MPLS19 with great food, drinks, and conversation. Co-sponsored with our partners at Brightpearl, IN>MPLS19 featured panel discussions with entrepreneurs Connor Wray, co-founder, and CFO of JonnyPops, and Dan Menk, CEO, and founder of beMndful (formerly inVitamin). 
SPS IN>MPLS19: business networking with opportunities to learn
The Brewers Den at Finnegan's in downtown Minneapolis set the atmosphere and provided drinks while Chowgirls fed attendees delicious food. Discussions ranged from how to grow a small business to complications of retail distribution and beyond. 
Though we re-capped the Minneapolis occasion recently in our blog, we wanted to capture what it was like to be an attendee at one of these networking events. The following three-minute video will give you an idea of what to expect when SPS comes to your city.
Want to forward on to the good stuff? Here are some timestamps that capture highlights from the evening's conversation:
0:58:

 Connor Wray shares how JonnyPops tackles working with retail partners successfully––when specialty products can present unique supply chain challenges.

1:50:

 Dan Menk advises how growing businesses should consider handling technology upgrades and system changes to suit their evolving needs.

2:58:

 SPS CEO Archie Black paraphrases why IN>EVENTS are a must-attend for entrepreneurs and leaders of growing businesses.
Our TORONTO event on October 8th has sold out, but we'll be IN>SAN DIEGO November 21st for great food, drinks, and conversation.
Check out our events page for everywhere else you can #MeetSPS in 2019 and moving forward.
We hope to see you soon at an upcoming event!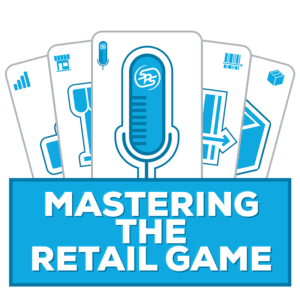 Mastering the Retail Game
Explore the new rules of retail and get real-world advice on how to win by learning from retail experts and peers in the industry.
LISTEN TO THE PODCAST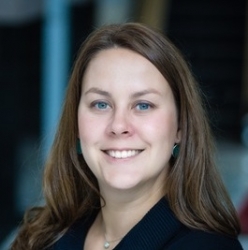 Latest posts by Jenna Lerfald
(see all)

GET WEEKLY UPDATES DELIVERED TO YOUR INBOX.
Never miss an update from the SPS blog! Receive retail and supply chain news, valuable resources, expert tips and more.