Routing Instructions
EDI Document 754
What is an routing instruction document?
A buyer will use an EDI 754 document as a response to the suppliers EDI 753 document. The information included in the routing instructions gives approval for shipment and the necessary shipment information.
The data elements included in an EDI 754:
Carrier information
Pick up date and time
Number of trailers provided
Popular retailers that use the EDI 754 include:
Benefits
The benefit of the 754 request for routing document allows the buyer to control their inventory and decrease their transportation costs. Being in control of the distribution of products to their warehouses allows the buying company to distribute products more efficiently.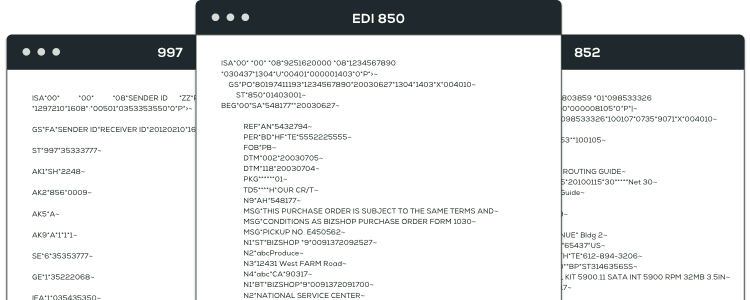 Questions about EDI?
If you have questions about EDI products, implementation, integration or anything else, please let us know. Our experts are standing by, ready to help.