SPS Commerce & McLendon Hardware: A Network Success Story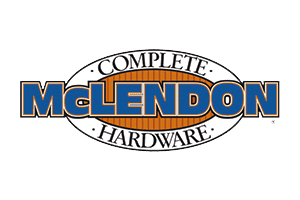 Customer Type:
Retailer
Industry:
Home Improvement
Headquarters:
Renton, WA
Retail channels:
Retail Stores, E-Commerce
SPS Product(s):
Assortment, Community, Fulfillment
ERP:
Epicor
Network Member Since:
2014
Executive Summary
As McLendon Hardware expanded to multiple locations and hundreds of thousands of SKUs, the leadership team saw a need to automate inventory management to more efficiently add new products and onboard new vendors. The retailer also wanted to create a digital experience reflective of the broad selection and knowledgeable staff in its stores.
By partnering with SPS Commerce and deploying the cloud-based SPS Assortment and Fulfillment solutions, McLendon Hardware added significant speed to onboarding vendors and acquiring complete, accurate item information via digital exchange. Website visitors can also browse highly detailed and accurate online content on more than 80,000 products.
The Challenge:
Provide a digital retail experience that conveys a broad store assortment.
The Solution:
Automate item management and provide robust information on 100,000+ SKUs.
The Results:
Improved competitive position and appeal to a broader demographic range.
From the start
McLendon Hardware is a DIY-focused, large-format hardware store chain serving western Washington. What started in1926 as a one-man dealership has expanded to seven stores that employ 500 people and range in size from 20,000 to 100,000 square feet. The stores have earned a superior reputation for their vast selection and knowledgeable staff.
As business scope grew and operations became increasingly complex for the family-owned business, leadership began seeking ways to automate. "Many of our processes were manual and based on intuition and experience," said Nathaniel Polky, IT Director for McLendon Hardware. "This became a real challenge for managing up to 100,00 SKUs at each location. We saw inventory management as the ideal place to start our automation."
Market research also revealed a customer base skewing toward the older side of McLendon Hardware's target demographic – a fact that drove leadership to include building a stronger digital presence to its initial wave of automation. "We felt that enhancing our digital experience would appeal to a younger group of consumers who prefer to browse products online," Polky said. "And many customers were telling us that they'd love to search our inventory on our website before coming into a store."
Partnering up to accelerate growth
The McLendon Hardware IT team first developed an in-house, computer-assisted ordering system to centralize and automate its inventory management processes, which led to the development of a proprietary EDI Solution. Ultimately, however, the company turned to outside expertise to optimize onboarding speed, handle more digital document types and manage a high and rising volume of suppliers.
"As a mid-size organization, we knew we needed to have good, strong vendor partnerships in place to help us accomplish our EDI goals more quickly and better compete with the big-box stores," Polky said. "This started our conversation with SPS Commerce."
McLendon Hardware ultimately chose to implement SPS Commerce Assortment: a cloud-based item management solution designed to provide retailers with the scale and agility needed to quickly expand their online assortments and onboard new vendors. These enhanced capabilities reach customers in the form of highly accurate and detailed online product information, which benefits retailer and vendor alike through higher sales and fewer returns.
To get all parties up and running, SPS Commerce first worked closely with McLendon hardware IT staff to clarify the specific item attributes, documentation and other content that was needed from vendors. Next, SPS worked with key vendors to onboard and train them in on the user-friendly Assortment solution.
"Many of our processes were manual and based on intuition and experience. This became a real challenge for meeting up to 100,000 SKUs at each location. We saw inventory management as the ideal place to start our automation."

– Nathaniel Polky, IT Director, McLendon Hardware
Next up: A digital extension of the stores
"Our website is now a rich e-commerce experience that reinforces the vast product selection and knowledge available in our stores," Polky said. "But these digital efforts were intended not to create another ordering channel, but rather to encourage more people of all ages to visit our stores so that we can earn their loyalty there. That's why the site allows visitors to create shopping lists to bring into a store to make their store visit faster and more valuable."
At the time of this writing, the McLendons.com website offered robust information on more than 80,000 easily searchable products. Another major round of vendor onboarding via SPS Commerce Community is slated for late 2017, which will significantly increase the online SKU count as it moves ever closer to the full assortment available in all stores.
Related Content:
Interested in delivering detailed and accurate product information to your customers with ease?
Learn More