Fully armed and operational: Amazon Australia plus 4×4 pros and cons to FBA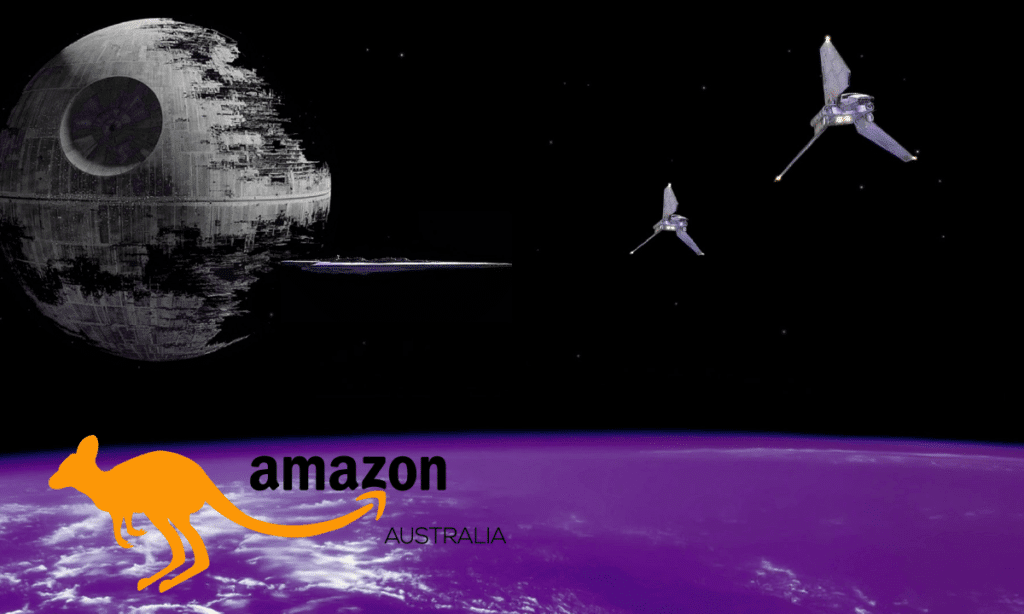 Amazon recently brought Fulfilment by Amazon 'FBA' online for Australia, and a week ago reported that their 10,000th third party seller had joined the platform. This represented a doubling in the number of 3rd party sellers within 1 month, from 5,000 sellers as of the end of January. Amazon has made a moderate sales impact and is "not proving disruptive," according to Citigroup analysts, however we've noted before that Amazon is running a marathon not a sprint, and FBA is the latest domino to fall as Amazon becomes fully armed and operational.
The team has recently been fielding questions about how to sell on Amazon Australia, how to compete with a fully armed and operational Amazon Australia, and we've also given some predictions about how Amazon will roll out in Australia based on the UK experience rather than the US. Recent questions have centred on Amazon Australia's FBA, so here we take a deep dive into what FBA is, the pros and cons, and give you the information you need to decide whether Amazon and FBA is right for you.
Fulfilment by Amazon
Fulfilment by Amazon, or FBA, is the system under which Amazon's 3rd party sellers pay Amazon to store and ship their merchandise, as well as handle returns for them. Third party sellers are companies that place goods for sale on Amazon's marketplace, instead of selling goods to Amazon for on-sale to consumers.
Third party sellers pay Amazon a fee for selling goods on the site, and additional fees for handling the fulfilment.
Benefits of FBA
Third party sellers get a few obvious and less obvious benefits by using FBA. Obviously they pay for the fulfilment service, and are no longer required to warehouse, ship, or return their merchandise. Amazon also handled any customer service interactions. This frees those companies to focus on marketing their goods effectively on the versatile platform.  Less obvious benefits include …
Eligibility for Prime
Goods stored by Amazon under FBA are eligible for Prime, which will launch in Australia mid 2018.  Prime is a subscription based service, costing £79 a year in the UK, and currently entitling them to:
Unlimited 1-day delivery on goods (aka, overnight), with minimum order threshold (thresholds vary)
Streaming video service for 15,000 titles
Amazon music streaming and download access
Unlimited cloud photo storage
Unlimited access to 800,000 eBooks
Kindle eBook loan, 1 per month
Early access to Amazon special 'lightening deals'
The benefit to the FBA 3rd party seller is that merchandise fulfilled by Amazon under FBA is eligible for inclusion in Prime – and people love free delivery. This is a huge benefit – or at least will be, after Prime launches in Australia mid 2018.
Ranking in the Buy Box
The Buy Box is an Amazon seller's nirvana, making it the most likely to be bought from versus other sellers.  A complex algorithm combines numerous factors such as price, delivery, reputation – and being an FBA seller improves a seller's standing in securing the all-important buy box.
Scalability and increased sales
Amazon Australia has a small but growing market of shoppers, and the scalability from Amazon Australia to Amazon sites worldwide is fairly straightforward. Amazon has established FBA fulfilment infrastructure in the US, UK, Europe, Canada, India, and beyond, and Australian FBA sellers can use their experience here to springboard to those far larger markets.
Cons of using FBA
Cost of FBA
FBA warehousing is service that you pay for, based on how long the merchandise is stored and volume of the merch.  Shipping carries a further cost.
Maintaining inventory
Amazon will dictate the lowest stock levels you're required to hold with them at their facility, and will reportedly fine sellers that pass that threshold.  Part of that product maintenance is preparing the inventory to meet Amazon's automated warehousing standards – labels must be prepped to a standard, including Amazon's unique product code.
Product authenticity
Products typically have more than one third party seller promoting them, and Amazon will have a single ASIN which is the 'Amazon Standard Identification Number.'  All ASINs will be stored in a single bin location, meaning that an FBA ASIN bin most likely has products supplied by multiple third party sellers, all jumbled up.  Theoretically each product should be identical, however this has not always been the case.  Fashion brands have been less likely to take an official Amazon position, due to counterfeiters, and Chanel recently won a suit in the US against 30 Amazon third party sellers of fake Chanel goods, an independent company Elevation Lab accused Amazon of being 'complicit' in 'promoting' counterfeit sales, and Birkenstock US and Germany have similarly accused Amazon of complicity and refused support for any products purchased on Amazon due to the counterfeiting issue.
This effect is highly dependent on what product is being sold, affecting more highly engineered or branded products.
Increased returns
Third party sellers have reported higher incidence of returns when shifting from a self-fulfilment model to FBA.  This effect was seen on products priced above $50, with vendors anecdotally suggesting that Amazon FBA simply made returns too easy for the consumer.  There are strategies to reduce returns through FBA, but sellers are advised to monitor change in returns rate on switching to FBA.
The pros and cons to using FBA make the decision of whether it would suit your business highly personalised.  SPS Commerce has an Amazon Marketplace adaptor, and can assist you to connect your accounting system or ERP (or even web portal) for trading with Amazon.  If your company makes the decision to sell on Amazon, SPS Commerce can connect your accounting system or ERP for automated trade compliant with Amazon's requirements.  Drop us a line and our experienced Australian team will be in touch.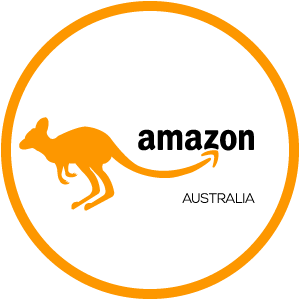 Connect with Amazon Australia for Fulfilment
Connect to Amazon Australia for automated trade through your business system, or through a portal. And check out the other Australian retailers on our network!

Latest posts by SPS Commerce Blog Team
(see all)
GET WEEKLY UPDATES DELIVERED TO YOUR INBOX.
Subscribe to our blog to receive retail and supply chain news, valuable resources, expert tips and more.
Want to learn what your peers are doing?
Almost 500 Australian retailers, suppliers, and distributors shared their winning strategies in our annual benchmark survey. Learn why some companies are pulling ahead while others are falling behind with our 2018 retail report.
Get Your Free Copy