EDI digital purchase orders reduce errors, streamline order process
With the EDI purchase order document, the days of faxing, emailing or phoning purchase orders to a seller – and hoping they action it accurately and completely it – are over. For faster receipt and on-time (or faster) delivery, place orders with an EDI purchase order document, the EDIFACT 'ORDERS' or ANSI X12 850, which is the electronic purchase order (PO) file sent from a buyer to a seller, requesting goods or services.
Electronic data interchange, or EDI, standardisation and automation can ensure PO receipt, as well as set in motion a series of other documents to update the status of the order as it progresses through the order management system. The EDI purchase order document is one of the two most basic transactional documents that should be part of an automated EDI system (the other basic document is the EDIFACT 'INVOIC' document, or ANSI 810, seller's invoice).
The EDIFACT standard, used in Australia, New Zealand, Europe, and other regions has one standard purchase order transaction document, the 'ORDERS,' which fits all industries.
The ANSI X12 standard, used in North America, has two distinct version:
The ANSI 850 document is for all purchase orders, except
The grocery sector, which uses a specialised transaction numbered an EDI 875
Data included on purchase orders
With EDI, all purchase order data is standardised between trading partners for each organisation's specific needs. The key data elements that are included on a PO include:
PO number
PO date
Item prices
Item descriptions
Vendor number
Requested ship and/or delivery date
Location(s) where the product or services should be supplied to
Product Item Identifiers/Services such as UPC/EAN/GTIN needed with their respective quantities
EDI purchase orders may also include carrier and service levels, expected charges and/or allowances, buyer item number, vendor part number and additional dates (Ex: cancel by dates).
PO automation speeds processing, reduces errors
With the EDI PO, you'll not only reduce the amount of time it takes to place orders, you can reduce the chance for errors, lost orders and other problems that might interrupt the flow of inventory. It can also speed up the fulfilment of orders and lets you lower the amount of on-hand inventory, since you can automatically trigger a purchase order once you reach a certain level in your overall inventory. EDI digital purchase orders can assist with other processes, such as post-promotion audits.
If your supplier uses EDI software, the EDI PO can even trigger a purchase order acknowledgement (EDI ORDRSP or 855) that shows the amount of inventory the supplier has, as well as its availability. Plus, because you're both using EDI software, all the information will all be standardised between you and your suppliers. So they don't need to reformat their data to your system, which ensures compliance, accurate data collection and smooth data transfer.
Vital part of automatic three-way match
Best of all, the EDI PO is a vital component of the most basic reconciliation process of three-way matching. Three-way match documents consist of the purchase order, the packing list received on delivery of the goods, and the invoice sent by the seller. Once all three documents are received, the EDI system can automatically compare them to make sure all values match.
Three-way match can save a lot of money and time in manual comparison and reconciliation. There's no need to assign staff to pull every transaction and determine whether the terms of the original PO were fulfilled — it's all done by the EDI system. With less time required for processing invoices, money can be saved on wages or the staff can be redeployed to another part of the business. Payments can either be scheduled so they're sent automatically or sent to the appropriate manager for final approval of payment, which can be especially important if a supplier offers any time-based discounts for early or on-time payments. Automatic three-way match can also eliminate instances of invoice fraud, further reducing costs by preventing businesses from spending money on fraudulent transactions.
For more deep-dives into common EDI documents and transactions, take a look at our previous posts about EDI ORDCHG (ANSI 860) purchase order changes and EDI advanced shipping notices, ASN (DESADV or 856). To learn more about EDI systems to automate transactions, explore the SPS Commerce website. You can also request to speak to one of our representatives about how the SPS EDI solution can help your business.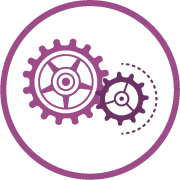 Ready to experience infinite retail power?
Learn how SPS solutions support the retail supply chain - or contact SPS today for a consultation.
Latest posts by Scott Bolduc
(see all)