Just-In-Time (JIT) inventory management for retailers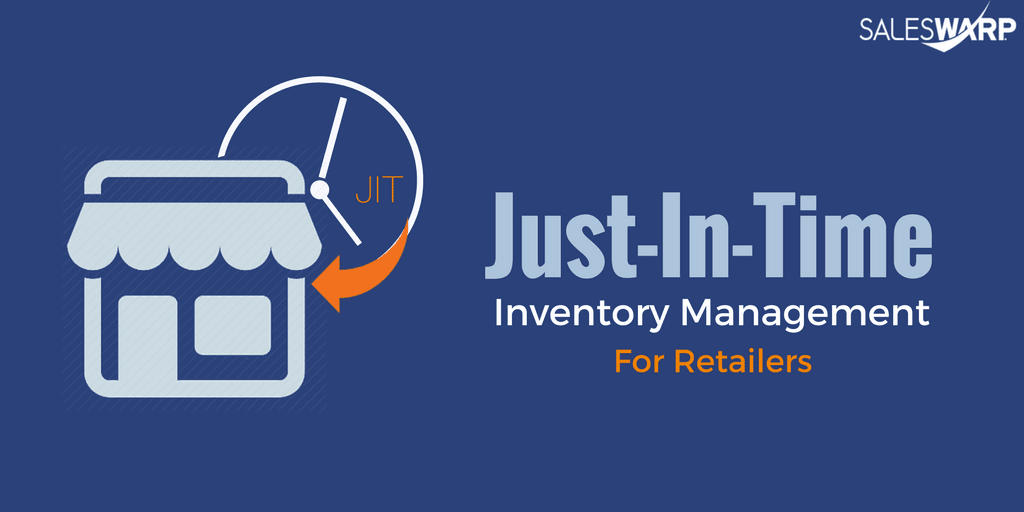 SPS Commerce knows that having inventory readily available to meet demand is important. With SPS Commerce Point-Of-Sales Analytics, you can maintain stock availability, track performance of new items from the launch date, avoid and liquidate excess inventory, locate and react to stock outs across the chain and more. Learn more about why SPS Commerce Point-Of-Sales Analytics can help you with Just-In-Time inventory management
Just-In-Time (JIT) inventory refers to an inventory management method whereby the goal is to have inventory readily available to meet demand, without having any excess quantities on hand. With this approach, merchants can hold minimal stock supplies while ensuring stock-outs don't happen during peak selling periods. Balancing the goals of avoiding stock-outs while minimising inventory costs is at the heart of JIT.
Today, retailers are selling on multiple channels and also fulfilling goods to customers by a variety of methods (buy online pickup in store, shipped direct to consumer, fulfilled by Amazon, etc.). This further complicates inventory information and visibility. A lack of inventory visibility can impact retailers, suppliers, and consumers alike.
JIT programs highlight the importance of having the right inventory management system in place to ensure real-time stock visibility, helping you make better business decisions. Companies that experience growth, but don't have sufficient inventory management processes in place often suffer from inefficient operations, low customer satisfaction, and stock issues.
Inventory management requires time and money. To improve business operations, a retailer may consider implementing a JIT program as a time-saving, profit-boosting measure. However, like other inventory management methods, a retailer needs to thoughtfully consider both the advantages and disadvantages of JIT programs.
Just-In-Time Advantages
Decreased Inventory Costs – Reducing inventory on hand results in decreased labour and storage expenses that were once required to store and manage inventory. This extra space can be used for other business operations such as an in-store pickup counter to improve the customer experience.
Reduced Markdowns – Often, excess stock forces retailers to quickly offload unsold products with markdown prices. By carrying minimal inventory, retailers can lessen the amount of old stock that needs to be marked down. These resources can be re-allocated to pursuing growth-oriented opportunities, for example, expanding to an additional online marketplace.
Fewer Production Errors – Smaller, more frequent inventory orders allow for product defects to be spotted more easily. A decrease in product defects means fewer returns to process and refunds to manage. High-quality products also reflect positively on your brand, likely resulting in repeat customers.
SALESWARP is a distributed order management solution designed for retailers at every stage of growth. As the premier engine for omnichannel selling and fulfilment, with built-in business logic, SalesWarp helps retailers manage operations and data more efficiently across their entire organisation. Unmatched in scalability and performance, SalesWarp's cloud-based software gives retailers the ability to meet both current and future customer demand, while optimising operations to drive business growth and profitability.

The SPS Commerce Blog Team is your resource for insider knowledge, news, research reports and best practices that will boost your business.

Latest posts by SPS Commerce Blog Team (see all)
GET WEEKLY UPDATES DELIVERED TO YOUR INBOX.
Subscribe to our blog to receive retail and supply chain news, valuable resources, expert tips and more.
Want to learn what your peers are doing?
Almost 500 Australian retailers, suppliers, and distributors shared their winning strategies in our annual benchmark survey. Learn why some companies are pulling ahead while others are falling behind with our 2018 retail report.
Get Your Free Copy