What is a Value-Added Network or VAN, and why use them?
Fulfilment EDI typically happens across an EDI network, which many still refer to by its pre-internet era name of 'Value-Added Network' or VAN. A Value-Added Network is a hosted service over which 2+ companies share data for collaborative business purposes.  Value-added networks remain the most common way to exchange business documents.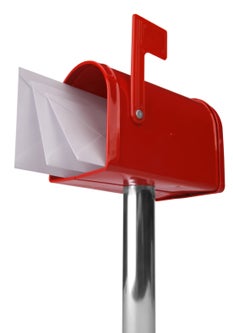 A simple analogy is that the VAN is like an postal service. When the service is set up, decision are made about which route the postal service will take (translation and mapping). Ongoing operations have messages put into a postbox by one party.  The postal service VAN picks the message up, under guard, and carries it to the recipient's mailbox, knocking on the door to advise that a message is waiting. Moving past the analogy, value-added networks are operated with high technical security and most service providers have a service to alert recipients that a message has been sent or is waiting.
What additional value comes with a Value-Added Network?
It is important to remember that the 'value' largely comes from the company offering the service, and their capacity to streamline the process and avoid errors.
Mailbox and routing, so that messages go to the correct target
Message validation, inspecting and authenticating the sender of each message
ISO and auditing trails, with all messages and status changes traced and recorded
Appropriate notification, to ensure that business partners are clearly informed when a message enters their mailbox or a sent message experiences a status change
Support services such as data security, trading partner compliance, or document mapping
Why have Value-Added Networks remained popular?
VANs prove their value through the quality and spread of their services. A good VAN partner will:
Manage onboarding of trading partners
Guide or manage integration with an ERP or accounting system
Manage data flow and quality, with relevant reporting
Offer fully outsourced service
How does SPS Commerce fit into this picture?
SPS Commerce offers value-added network services – however this is a fraction of SPS's value creation.
The unique SPS system, of connecting to our network once to open connection to the 60,000 trading partners already online, has democratised fulfilment and put it in reach of companies of all sizes. Check out our Fulfilment EDI solutions, or look at outsourcing.

Latest posts by SPS Commerce Blog Team
(see all)