Wolverine uses retail analytics to boost footwear sales [Video]
Retail data can be unorganised and overwhelming for supplier sales teams, preventing them from using it to maximise sell-through and boost retailer confidence in their forecasts. These teams often spend hours wading through retail analytics spreadsheets, Post-Its, and other sorted notes to understand sales performance.
Wolverine Worldwide, whose brands include Sperry, Keds, Merrell, and many others, wanted to do better and provide their sales teams with a one-stop retail analytics solution that would make them more productive and close more business. They teamed with the Retail Intelligence Team at SPS Commerce and deployed SPS Commerce Analytics in 2018.
View the video to hear Randy Morgan, Vice President of Sales at Sperry, and Nichole Keith, Wolverine's Retail Intelligence Manager, discuss how retail data has given their company a new way of thinking about sell-through and buyer relationships.
In the video, Randy and Nichole share their insights on:
Making Mondays productive
"It is very important for our teams to have this as soon as they come into the office on Monday. Retailers typically place reorders on Monday or Tuesday throughout the week, and so to have the data readily available as they begin their week of planning is key in unlocking those insights and additional opportunities."
Driving sell-through and new business
"My retailers are blown away with what I'm able to provide them now. We sit down and go through the analytics, we look at business, where we're at, from sell-through to weeks of supply of stock. It's just amazing, and they're actually looking at me going, "How do you get this information?"
"Recently, we partnered with a retailer and looked at the data in their specific regions. They doubled their orders for fall, and we're really excited to see what this does to the business moving forward."
Delivering a competitive advantage
"The more information you're able to provide to your retailers, the more business you'll receive from it. And if I don't know more about their business than they do, it's a disadvantage. But when we're able to walk in with the information we're getting from SPS, it provides us that edge."
Learn more about SPS Analytics and read reviews from others benefiting from better access to point of sale data.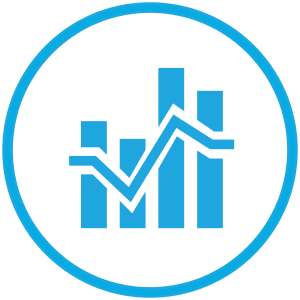 Deliver ready to use sell-through data to your business
Gain the insights you need to sell the right product, in the right place, at the right time with SPS Analytics.
GET MORE DATA

Latest posts by SPS Commerce Blog Team
(see all)