Mindful collaboration to grow business through partnership
In the world of small business and entrepreneurship, we often hear about businesses collaborating to manage a large project. They bring in experts with a particular skill set, rather than trying to muddle their way through it or overextending themselves by trying to hire new staff and throwing them into the deep end.
It also happens when entrepreneurs are brought in to collaborate with a larger company on a project. The entrepreneurs who work in this fashion find that they're not only able to grow their own business, but their partners grow as well. They add additional capabilities, skills, and even insights to their work, and the larger company receives the skills and knowledge they didn't have before. Both parties receive a significant benefit from this and can grow, both professionally and financially.
At SPS Commerce, we see value in this kind of collaboration and created Collaboration Analytics to encourage open communication and joint business planning between retailers and suppliers.
SPS Commerce Collaboration Analytics can help trading partners on both sides achieve several things.
Grow sales and profits by predicting inventory shortfalls, improving forecasting, and reducing stock-outs.
Enhance the visibility of POS data to different devices and channels.
Save time by sharing the same sales and inventory data, rather than analyzing your data in a silo and then reconciling with the other party's.
Get expert support from SPS staff who have worked with tens of thousands of clients around the world.
Collaboration is a True Partnership
Collaboration between retailers and suppliers should be more than "I want to make more sales, so I'm going to share my data with you." Collaboration is not a one-way street that benefits just one party. True collaboration and partnership will help you grow each other's businesses.
Think of it this way: If suppliers can help retailers grow their business, the retailers will buy more products. If retailers can help suppliers grow their business, the suppliers will be better able to provide more products, do better promotion of their products, and provide better insights into their own national sales data.
SPS Commerce is also interested in helping businesses grow. This is why we've created solutions for Collaboration Analytics, POS Analytics, Performance Analytics, Product Management, Inventory Management, Product Sourcing, and of course, EDI.
SPS Commerce has helped many companies — retailers, suppliers, 3PLs — to "grow up" over the last few decades. We've been there through their struggles and triumphs, we know what worked and what didn't, and we can bring that knowledge to any companies who want to learn to collaborate and grow better.
Whether you're a supplier looking for collaboration-friendly retailers, or a retailer trying to find suppliers who are willing to share and work together, SPS can show you how to find them and how to work together, because we've already helped so many others achieve it.
If you would like to learn more about Collaboration Analytics, or any of our other cloud-based supply chain solutions, please visit our website. You can also ask to speak to any of our collaboration experts to answer any questions or provide a free demonstration.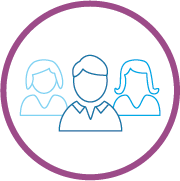 Connect to your partners and streamline your supply chain.
Automate your process through the retail industry's largest network with EDI.
Contact SPS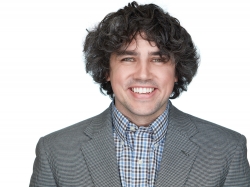 Latest posts by Nick Schwalbach
(see all) GET WEEKLY UPDATES DELIVERED TO YOUR INBOX.
Never miss an update from the SPS blog! Receive retail and supply chain news, valuable resources, expert tips and more.