Three of the Biggest Takeaways from NRF 2020
Last week our SPS Commerce team was excited to be part of the record-breaking crowd of 40,000 retailers and supply chain players in attendance for National Retail Federation's (NRF) 2020 Vision, "Retail's Big Show."
This year, solution providers and retailers alike shared insights that touched on omnichannel, mobility, and machine learning, among other 2020 retail trends, but three themes were most predominant:
Omnichannel in its impact on the customer experience

Leveraging Prescriptive Data and Analytics

How AI/robotics, technology is transforming retail
NRF 2020: Retail Trends
1.) Omnichannel and its role in the customer experience
All customer journeys are multichannel now. The trick is getting it right. For years, brick and mortar stores have struggled to deliver a consistent omnichannel experience to their customers. Having accurate inventory data at the store level has always been difficult.
Until recently, technology hasn't been able to facilitate personalized experiences for retail customers in a comprehensive way because customers tend to be indecisive in their shopping habits. This has made personalization trickier and harder for retailers, for instance, to do things like guarantee in-stock inventory when fulfilling e-commerce orders. But even as stores naturally ramp up their focus on digital, they aren't scaling back on their brick-and-mortar strategies.
An example of this was shared in great detail in Erik Nordstrom's breakout session: Serving Customers on Their Terms: A Conversation with Erik Nordstrom.  According to Nordstrom Co-president Erik Nordstrom, success in today's highly competitive selling environment means retailers have to explore different ways to deliver exceptional customer service, and data is at the center of all of it.
Over the last two years, the Seattle-based retailer has often been praised for its pioneering omnichannel savvy. Nordstrom cited that they've been a pioneer in the industry in the broad adoption of BOPIS or BOPUS, the "Buy Online, Pickup in Store" service, and a revamped loyalty program and experiential store offerings. He summarized it this way:
"I've yet to have a customer use the word 'channel' with me. They don't do that. Those lines are completely blurred now. Customers go back and forth, looking for a singular experience. Ease of discovery for customers is important for the brand. More than half of store sales involve an online journey. More than a third of online sales involve an in-store journey." – Erik Nordstrom, Co-President/CEO Nordstrom Inc.
Like almost every mid-to-large-sized retailer with brick and mortar locations, Nordstrom is using the concept of BOPIS and buy online ship to store (BOSS) to empower customers to shop how they want while simultaneously driving foot traffic into stores, investing more resources into BOPIS and curbside pickup. This is a trend that will only continue to deepen, evolve, and mature in the coming years.
2. Leveraging Prescriptive Data and Analytics
No matter where you looked, big tech dominated the booths at NRF 2020. Nowhere was this more evident than in the topical coverage dedicated to data and analytics.
During the January 13 session Leveraging Prescriptive Analytics to Increase Sales and Margins, led by REI's Seth Hughes, Director, Asset Protection, Scott D. Glenn, Vice President, The Home Depot, and Guy Yehiav, General Manager of Zebra Analytics, the discussion dove into the impacts that predictive analytics is having on retailers' ability to drive sales.
Predictive analytics helps retailers to be smarter and more efficient. It also reduces costs while assisting them to gain more significant customer insights to create personalized offers in real-time. Together, these things help to drive and inspire better customer engagement.
This is a massive step forward because while retailers have never had problems accumulating extensive data, they've historically struggled in analyzing data and applying it strategically to solve problems or create new solutions. Predictive analytics helps to empower more immersive customer experiences. 
Now retailers can be preemptive about the future by analyzing consumer behavior and trends from the past:
"As REI has found with our existing POS analytics solution, there are new ways retailers are leveraging data to increase their margins based on data that is clean, validated, organized and updated in real-time, so you are always sure that your data is error-free and ready to be used." – Seth Hughes, Director, Asset Protection, REI
Analytics is helping businesses to better understand important information about consumer purchasing behaviors, individualizing the shopping experience, addressing consumer's needs based on their step within the customer journey, improving efficiencies, reducing the costs of supply chains and more.
3. Artificial Intelligence, robotics, and technology: the future of retail
Technology is the word of the day, and as such, retailers are becoming more interested in using AI and robots to help make inventory management and fulfillment practices more efficient. AI is poised to grow in adoption as the collaboration between people and machines becomes more important.
Warehouses are near critical mass in their ability to find enough human laborers to keep up with demand, so automated systems are an attractive solution. Order automation has proven to drastically reduce order processing times, so much so that by the end of 2025, over half a million autonomous mobile robots (AMR) will be deployed to help warehouses fulfill customer orders.
But in the here and now, retailers are still struggling to adjust to the "Amazon Effect" and they are investigating order fulfillment automation to try to increase the speed and flexibility of operations to compete with Amazon. Consumer preferences have forced retailers, grocers, and distributors to change how they do business and harness the power of data, technology, and AI.
Still, these capabilities are about more than just survival. They are strategies to help businesses thrive in the coming decade. Companies like Microsoft and Starbucks are prime examples of retailers who are successfully making this shift:
"It's imperative that retailers embrace a new era of tech intensity. Giving data to employees is the single most ROI intensive thing you can do. It increases your conversion rate by 15 percent and your satisfaction rate by 10 percent." – Satya Nadella, CEO, Microsoft
"AI is a human-first digital strategy. I believe technology if used in responsible and thoughtful ways, can also be the enabler of freeing up people to be more human and better serve humanity. We plan to leverage Deep Brew in ways that free up our partners so that they can spend more time connecting with customers. Deep Brew is a key differentiator for the future. And as we continue our quest to build world-class AI capabilities, to better support partners." – Kevin Johnson, CEO, Starbucks
Final thoughts on NRF 2020
As always, NRF 2020 was a huge, active event. This year, the brick-and-mortar store made a big comeback to evolve into more of an integral part of the omnichannel experience. At the heart of making this happen are automation, distributed order management systems, and a willingness by suppliers towards pushing their order management solutions to new heights to achieve their goals. 
Digital technology is becoming such a core and integral part of our daily lives, our economies, and society, and it's getting embedded everywhere. The best place to start learning what it all means is in retail.
The retail industry is a perfect incubator for where technology can take us, and how automation can help free organizations to focus on their core capabilities, and in delighting and attracting new customers. SPS can help you in your efforts to meet the challenges and opportunities that 2020 and the near future will bring to the retail supply chain.
To learn more about our products and services for retailers, visit the SPS Commerce website.
Or, if you're interested in taking the first step in evolving your supply chain capabilities in 2020, we'd love to talk to you. Click here to speak to one of our retail supply chain experts.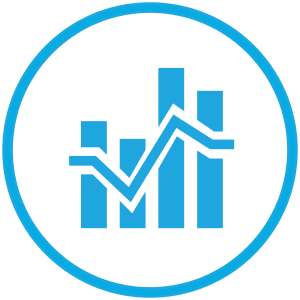 Deliver ready to use sell-through data to your business
Gain the insights you need to sell the right product, in the right place, at the right time with SPS Analytics.
GET MORE DATA

Latest posts by SPS Commerce Blog Team
(see all)