Meet your retailer's EDI requirements
When your retail partners ask you to become EDI capable, trust the industry's leading platform.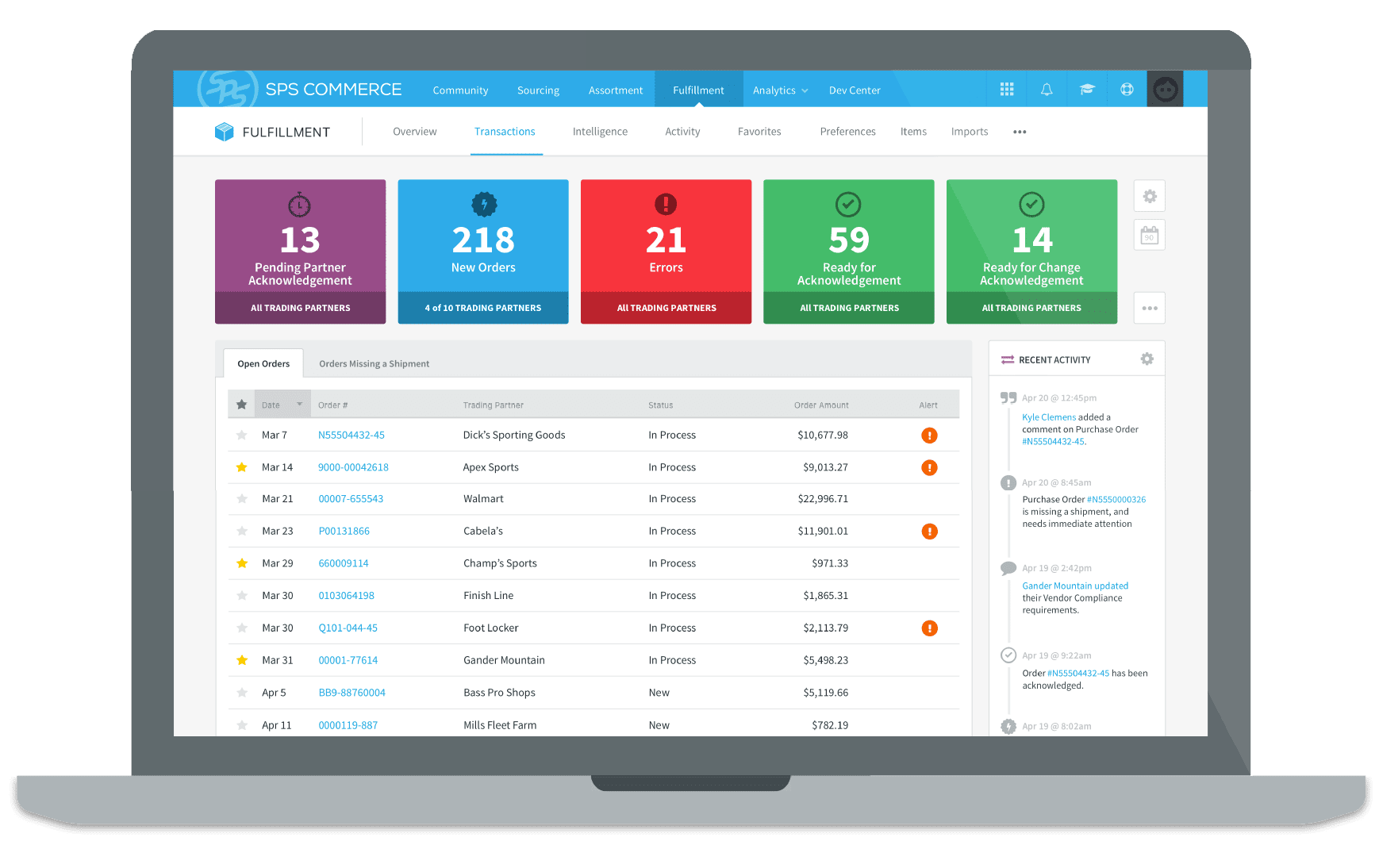 The only EDI solution that gives you full-cycle visibility into your orders & inventory — in real-time.
Easier and more cost-effective than traditional EDI software
Did you know it costs more to run your own EDI system than to use our platform? Discover these benefits and more:
No software needed
Manage orders, shipments, payments and returns from one easy-to-use web dashboard. All you need is a browser.
Fast implementation
Our expert implementation team have more EDI onboarding experience than anyone else in the business.
75,000+ retail partners at your fingertips
Become EDI capable with all your retail customers, including Amazon, Walmart, Target, Costco, SHOP.com and more.
EDI compliance, fast
Our team of experts can help you achieve EDI capability and 100% compliance with trading partner transaction requirements.
Easy to use
The clean, intuitive interface and useful dashboards make your order management process easier.
Expert support staff
Available when and where you need them, via self-paced online tutorials, in-person training sessions, online or phone support.
Future-proofed EDI
Automatically adapts to all your retailers' current and future needs including spec changes and updates.
Can integrate with your ERP
Our integrated EDI solutions allow you to manage your orders and EDI data from within your ERP, WMS or TMS.
The best technology
Our world-class data center can easily handle spikes in order volume, especially during the busy holiday season.
It's all through one interface, one solution, rather than going into six different drop-ship portals to fulfill your orders and four different portals to fulfill your wholesale orders. It is very nice to be able to go to one spot to see a majority of our orders. Kelly Hoyt
Ready to reimagine your EDI?
Discover the technology trusted with processing millions of transactions for tens of thousands of customers worldwide.