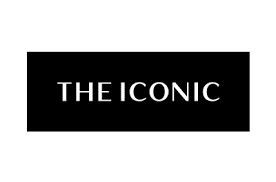 EDI connection with THE ICONIC.
Fast EDI compliance and more with THE ICONIC.
Get Started
Connect to THE ICONIC
The fastest growing ecommerce fashion concern in Australia, THE ICONIC has honed its supply chain for fast time-to-floor (or web), and fast despatch, so that it can meet its ambitious 3 hour metro delivery offer. Fashion suppliers from all over the world connect with THE ICONIC's automated fulfilment centre through SPS Commerce, as the first step in a finely crafted supply chain. SPS Commerce is THE ICONIC's outsourced Fulfilment EDI partner; contact SPS to find out options for connecting with THE ICONIC.
Power your network
Join SPS Commerce's retail network, to quickly connect with your Australian retail trading partners and retailers around the world. SPS Commerce delivers compliance with your trading partners' requirements, maintaining these connections (at our expense) in perpetuity. Instantly exchange purchase orders, invoices, advance ship notices and other documents via our cloud-based solution, confident that SPS Commerce will manage process and EDI spec changes whenever they happen. SPS Commerce has a scalable solution, suitable for low through to high volume suppliers.
Quickly meet THE ICONIC's EDI requirements
THE ICONIC vendors typically test and certify for the following EDI transactions:
Contact SPS Commerce today to connect to THE ICONIC and other retailers, brands, grocers, 3PLs and more.
SPS Commerce supports our business vision with a global network that easily allows us to connect with new customers. We've already dramatically improved our order processing efficiencies. Vickey Liu
Start trading electronic data.
Our supply chain experts will help you connect, comply and exchange data with all your retailers. Get set up today and start trading these common EDI documents:

Purchase order (ORDERS, EDI 850)
Product activity data (SLSRPT, EDI 852)
Purchase order acknowledgement (ORDRSP, EDI 855)
Advance shipping notice (DESADV, EDI 856)
Invoice (INVOIC, EDI 810)
And many more!
EDI and supply chain solutions for THE ICONIC

Fulfilment (EDI)
This economical EDI service is perfect for organisations that want to minimise time and effort required to become EDI compliant with retailers. Your organisation only needs an internet connection and an SPS-provided username and password.

Barcode Label Services
Meet your retailer's requirements for EDI 001 UCC-128 labels, branded packing slips, gift messaging, returns and more with SPS's EDI Label Service.

EDI and ERP Integration
SPS's Integrated Fulfilment service eliminates data entry by sending data directly into and out of more than 100 accounting, ERP, WMS and packing and shipping applications. With the Integrated Fulfilment option, you can directly integrate your back-end systems to your retailer's EDI solution, thereby eliminating manual processes and errors.

Additional supply chain services
Go beyond EDI. Talk with our retail experts about solutions for managing item information, analyzing POS data, sourcing new retailer relationships and more.