The leading vendor and product discovery platform. Find new partners and products in the world's largest retail network.
Easily find, evaluate and onboard high-quality suppliers and brands to grow assortment.
Get your products in front of more retailers while highlighting your business capabilities.
Showcase your capabilities and geographic coverage to find more trading partners.
SHOP.COM +
SPS Commerce
SHOP.COM deployed a successful drop-ship program, adding more than 50 vendors and expanding online assortment by more than 150,000 new products.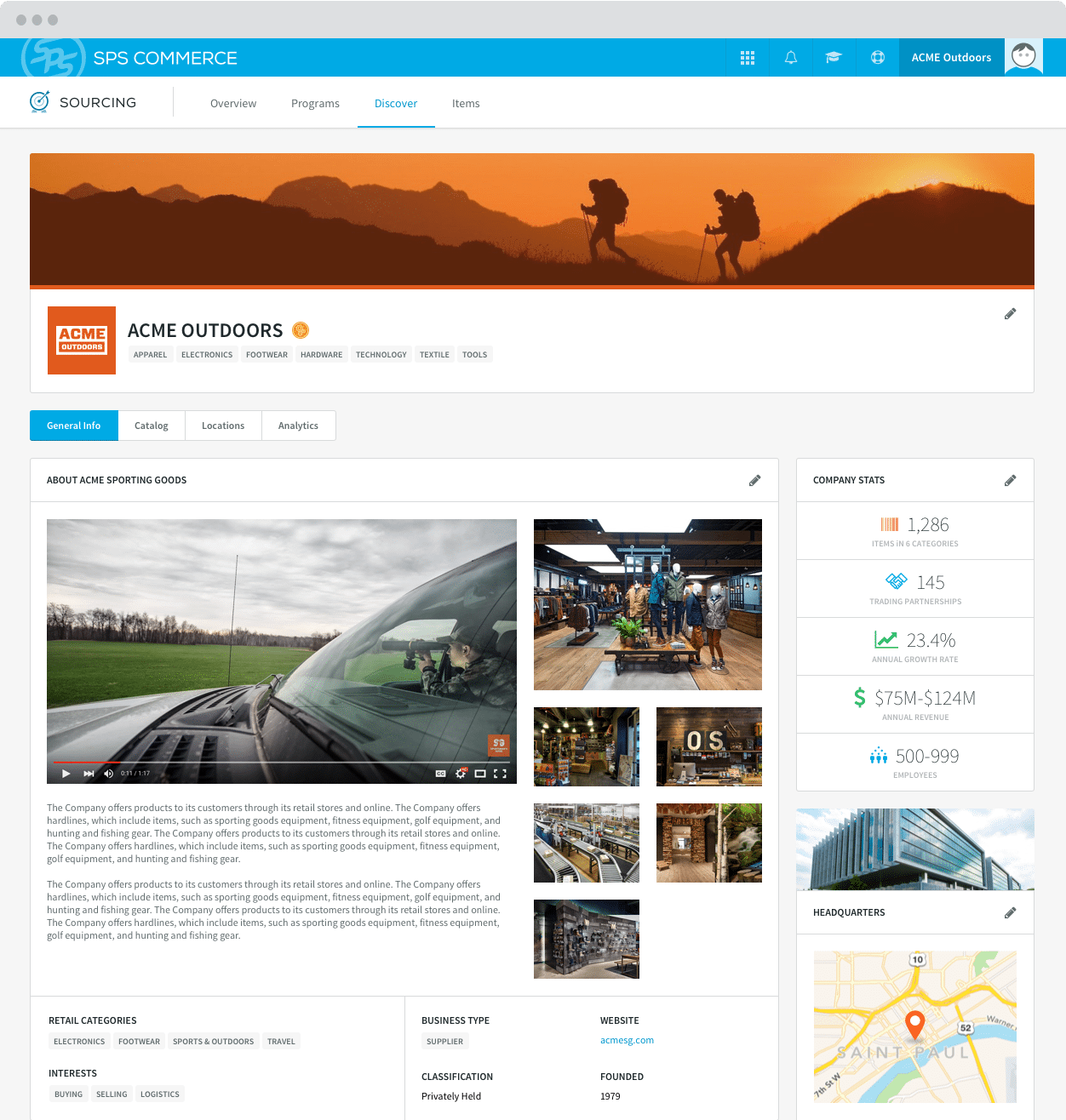 Start growing your business today!
Our dedicated sourcing strategists can help.