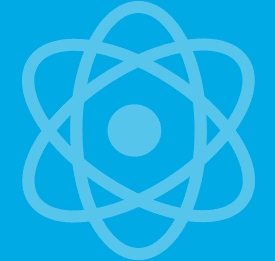 The power of the world's largest retail network.
Our pre-built Fulfillment (EDI) solutions integrate with more than 100 accounting, ERP, WMS and TMS systems.
Seamlessly exchange data with your retail partners.
Eliminate manual data entry of orders, invoices, warehouse shipments and more.
Rapidly add new trading partners.
Leading integrations:
Integrate your business system using our retail standard (RSX) and take advantage of more efficient communications and transactions with the industry's leading retailers, suppliers and 3PLs.
Our QuickBooks integrated solution uses a pre-built, user-friendly adapter to seamlessly exchange data into and out of QuickBooks. By far one of our most popular integrated solutions, the SPS Adapter for use with QuickBooks has been used by more than 1,200 satisfied QuickBooks customers.
We have extensive expertise in SAP integration, and a deep understanding of iDoc segments and file formats. Our solution enables suppliers using SAP to exchange sales orders, advance ship notices, invoices, warehouse shipments and other required documents with trading partners all over the globe.
With our Sage integrated solution, you can quickly add trading partners and easily scale for the growth of your business. Integrate once with SPS Commerce and gain immediate access to more than 1,500 pre-built connections to leading retailers, grocers and distributors.
SPS Commerce offers comprehensive, cloud-based integration to NetSuite. Our solution eliminates complexity and inaccuracy with a more cost-effective, subscription-based solution that doesn't require EDI software.
Enterprises of all sizes are searching for ways to streamline their many channels, including supply chain, logistics, sales and more. With SPS's comprehensive, leading integration to Microsoft Dynamics AX, NAV or GP, connect once and do more business with the high-volume trading partners you care about.
The SPS Commerce Universal Network gives Oracle customers instant access to our shared infrastructure used by more than 90,000 trading partners. Our cloud EDI service for Oracle enables you to exchange EDI transactions, data and insights with your trading partners and create more meaningful connections.
Learn how companies like yours benefit from our integrated Fulfillment (EDI) systems.

WMH Tool Group
Outsourcing its EDI services to SPS Commerce and integrated with WHM's SAP R/3 system, enabled WMH Tool to process its transactions electronically with more than 40 retail customers without the costs and vulnerability of an internally-managed system.

Marco Group, Inc.
Missed order transactions, label formatting problems and slow customer service were just a few of the issues Marco experienced with its former EDI vendor. So in early 2012, Marco turned to SPS Commerce for its transaction automation needs with support from SWK Technologies's MAPADOC solution for a seamless, automated integration to its enterprise system, Sage 100 ERP.

Nextsport
At a customer's request, Nextsport called SPS Commerce to learn about the company's on-demand EDI services used by more than 90,000 customers. After discovering that SPS had pre-existing maps to Nextsport's retail customers, hearing recommendations from their retailers and learning about SPS' proven integration with NetSuite, Nextsport choose SPS Commerce as their EDI partner.
One connection, infinite opportunities.
Our solutions will ensure your company is fully prepared to exchange data with your retail partners.